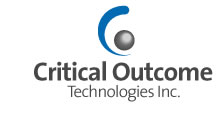 Colorectal Cancer

Colorectal cancer represents 9.4% of the total cancer cases with over 1 million new cases occurring every year worldwide. According to Decision Resources the market for drugs to treat colorectal cancer will reach $7.8 billion by 2017.

A library of 10 low toxicity small molecule,s which are highly effective in silico against human colorectal cancer cells, has been discovered and undergone final optimization. The targets for this program include: Thymidylate Synthase/Tetrahydrofolate Reductase, Cyclin Depenedent Kinase, and Microtubules.

For additional product information please contact Brent Norton or Wayne Danter.
© 2014 Critical Outcome Technologies Inc. All rights reserved.