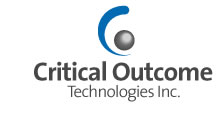 Multiple Sclerosis

Multiple Sclerosis (MS) is one of the most common central nervous system diseases affecting approximately 2.5 million people worldwide. MS is generally progressive and there are no particularly effective therapies and no known cure. The MS market is forecast to grow to over $9.8 billion by 2017. There is a significant opportunity for an effective oral treatment to gain a large share of this market.

COTI has completed the discovery, optimization and final selection of its library of novel, lead compounds for the oral treatment of acute Multiple Sclerosis. The compounds have been engineered to be orally available, have low toxicity, cross the blood brain barrier and selectively inhibit Vascular Endothelial Growth Factor (VEGF-R) and Platelet Derived Growth Factor (PDGF-R) receptor kinases.

COTI is currently looking for licensing partners for these compounds.

For more information on the MS library or to partner with COTI on this exciting project please contact Brent Norton or Wayne Danter.
© 2014 Critical Outcome Technologies Inc. All rights reserved.