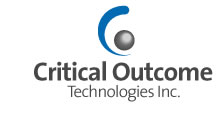 Colorectal Cancer

The Need

The Canadian Cancer Society and The American Cancer Society estimates that there are approximately 173,700 new cases of colorectal cancer each year in North America and that there are 60,180 deaths as a result of colorectal cancer. Overall, colorectal cancer is the second leading cause of death from cancer in North America. Only lung cancer takes more lives.

Our Solution

A library of 10 low toxicity small molecules which are highly effective (GI50 < 100 nmol/l) in silico against human colorectal cancer cells (i.e. COLO205, HT29 and KM-12) has been discovered and undergone final optimization.

COTI's selected targets:

Thymidylate Synthase/Tetrahydrofolate Reductase
Cyclin Dependent Kinase
Microtubules

Development Status

1

Select a therapeutic target

2

Identify novel validated cellular target(s)

3

Design a candidate molecule library

4

Profile/Optimize the candidates using in silico + traditional medicinal chemistry methods

5

Conduct a patent search on most promising candidates

6

Synthesize the most
promising candidates

| | |
| --- | --- |
| a. | The colorectal cancer library of lead compounds is ready to be synthesized. |

7

Test and develop in vitro / in vivo to confirm the computational predictions

8

Patent the most promising candidates

9

License successful candidates
© 2008 Critical Outcome Technologies Inc. All rights reserved.