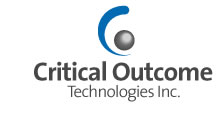 Multiple Sclerosis

The Need

Globally, Multiple Sclerosis (MS) is reported to affect between 1.1 and 2.5 million people. Every week about 200 people are newly diagnosed. MS is generally progressive and there are no particularly effective therapies and no known cure. The MS market is forecast to grow from $US 5 Billion to approximately $US 7 Billion by 2010. There is a significant opportunity for an effective oral treatment to gain a large share of this market.

Our Solution

In November 2006 COTI completed the discovery, optimization and final selection of its library of novel, lead compounds for the oral treatment of acute Multiple Sclerosis.

The compounds have been engineered to be orally available, have low toxicity, cross the blood brain barrier and selectively inhibit Vascular Endothelial Growth Factor (VEGF-R) and Platelet Derived Growth Factor (PDGF-R) receptor kinases.

Development Status

1

Select a therapeutic target

2

Identify novel validated cellular target(s)

3

Design candidate molecule library

4

Profile/Optimize the candidates using in silico + traditional medicinal chemistry methods

5

Conduct patent search on most promising candidates

6

Synthesize the most promising candidates

7

Test and develop in vitro / in vivo to confirm the computational predictions

| | |
| --- | --- |
| a. | The next step in the development of these molecules will be to carry out in vivo testing. Arrangements to conduct efficacy and toxicity testing in a validated animal model of acute allergic encephalitis have been made with Dr. Steve Karlik of the Lawson Health Research Institute, University of Western Ontario. |
| b. | With 23 years of experience Dr. Karlik is widely recognized for investigating potential new therapies for MS in a specialized animal model of human MS that incorporates both inflammatory and demyelinating properties. |

8

Patent the most promising candidates

9

License successful
candidate library
© 2008 Critical Outcome Technologies Inc. All rights reserved.